Innovative Player Check in System Released

As part of our ongoing effort to provide a complete stadium solution, we are proud to announce the release of our integration with DataScore's Player Check-In System. You can now enable this new add-on with an existing FiXi subscription to further streamline your business.
For a quick overview of the features and benefits please see our flyer.
The Player Check-In System is a product developed by Datascore and is currently being used by sport centres in Australia and around the globe.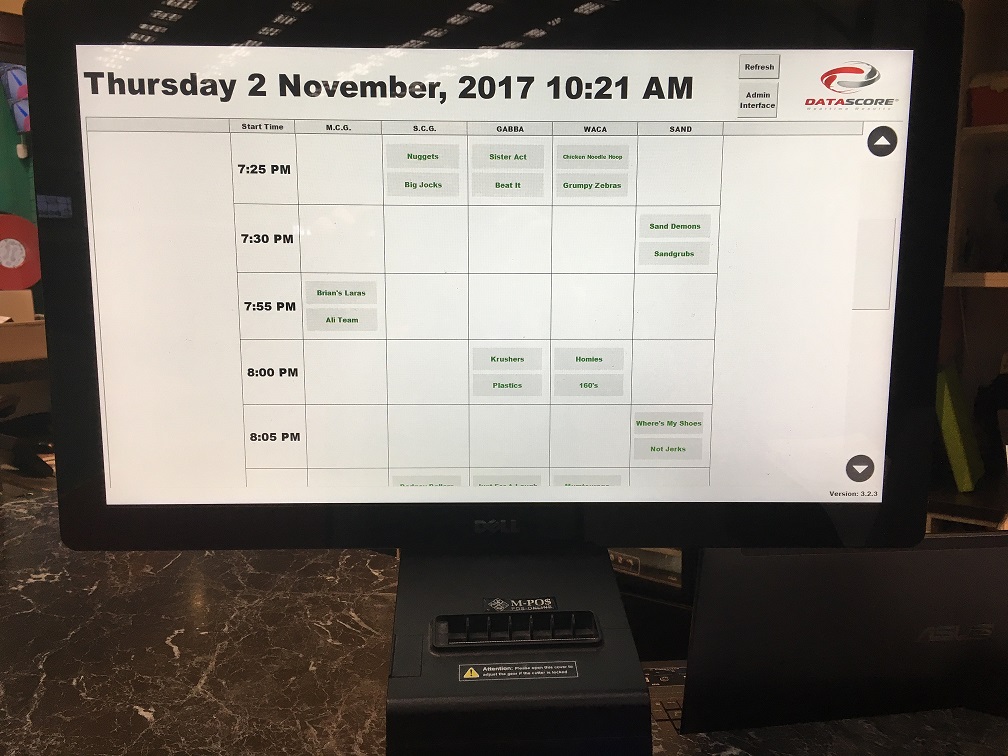 An interactive station is usually set up on, or near your front counter, but can be placed at a location of your choosing, for captains to check in their teams before each match.
All captured data is then synchronised to FiXi – increasing data accuracy and consistency and reducing paper consumption.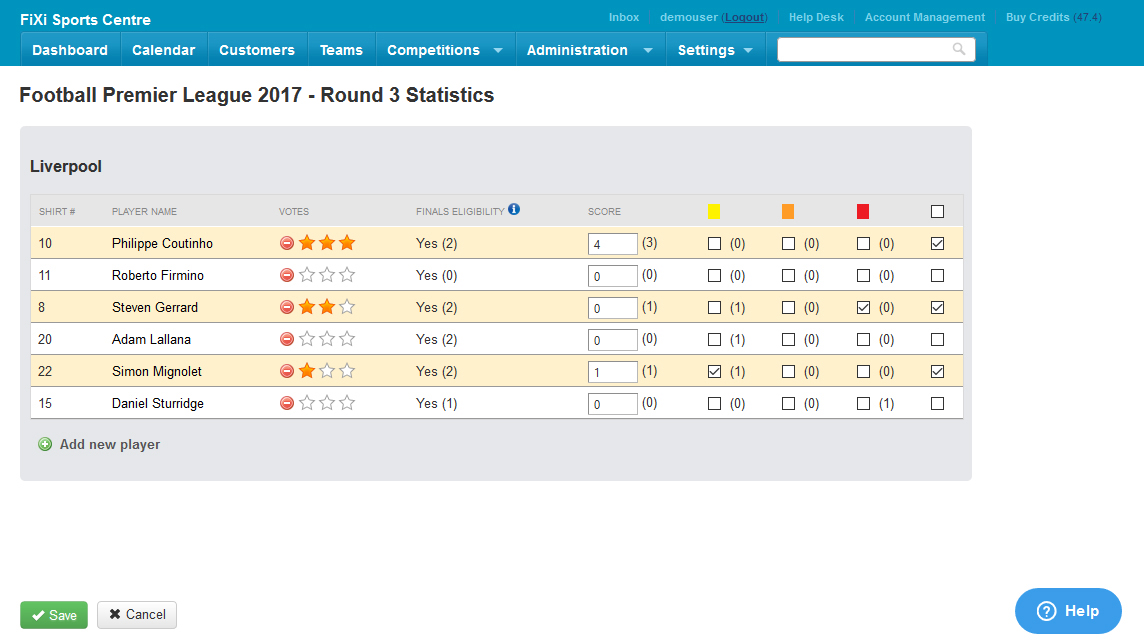 Features
Quick Self-Check In
Captains can quickly check in their team by selecting player names on a screen reducing the check in process time and improving the overall efficiency of your centre.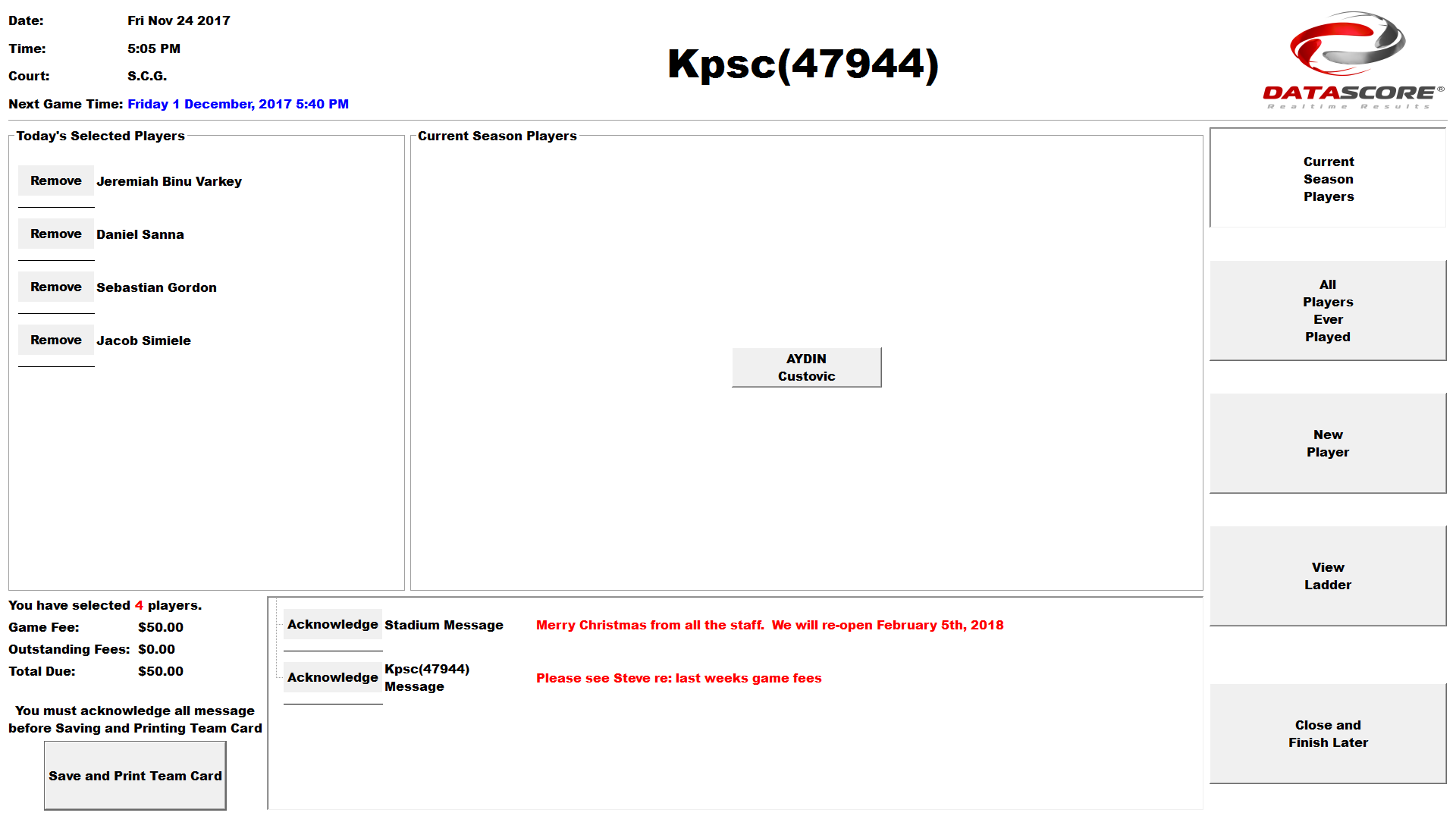 Touch Screen Interface
Upon arrival, participants interact with the system using an easy to use touchscreen application. Attendance can be marked at the touch of a single button – greatly increasing customer satisfaction!
Stadium, Sport & Team Messages
Important announcements and messages can be entered into FiXi, targeting players in a specific sport, team or entire customer base.
This greatly enhances your customer communication, as each captain is forced to acknowledge each message upon signing in.
Printable Dockets
A thermal docket is printed out once the team has successfully checked in. The printout lists the signed in players along with the number of matches they have played over the entire season. Other important information such as outstanding fees, upcoming fixtures and announcements are also presented on the printed docket.
Costs
Prices start at $600 per year + hardware costs. Get in touch with our friendly staff for a free quote.
Getting Started
Get in touch with our team to get started today!