Sportfix Major Update

We are very pleased to announce a major update to our entire Sportfix platform (iOS, Android and sportfix website).
This exciting new update includes major enhancements; improving the overall experience for your participants.
The update is automatic and has already been released so you don't need to do a thing.
What's New
For a quick summary, please watch our YouTube video.
Team Search
Players are often unaware of the competitions they are participating in, so to make life easier we have introduced a team search function to the mobile version of Sportfix. Players can now enter their team name instead.
When a team is selected from the search results, a new team view (discussed below) is displayed.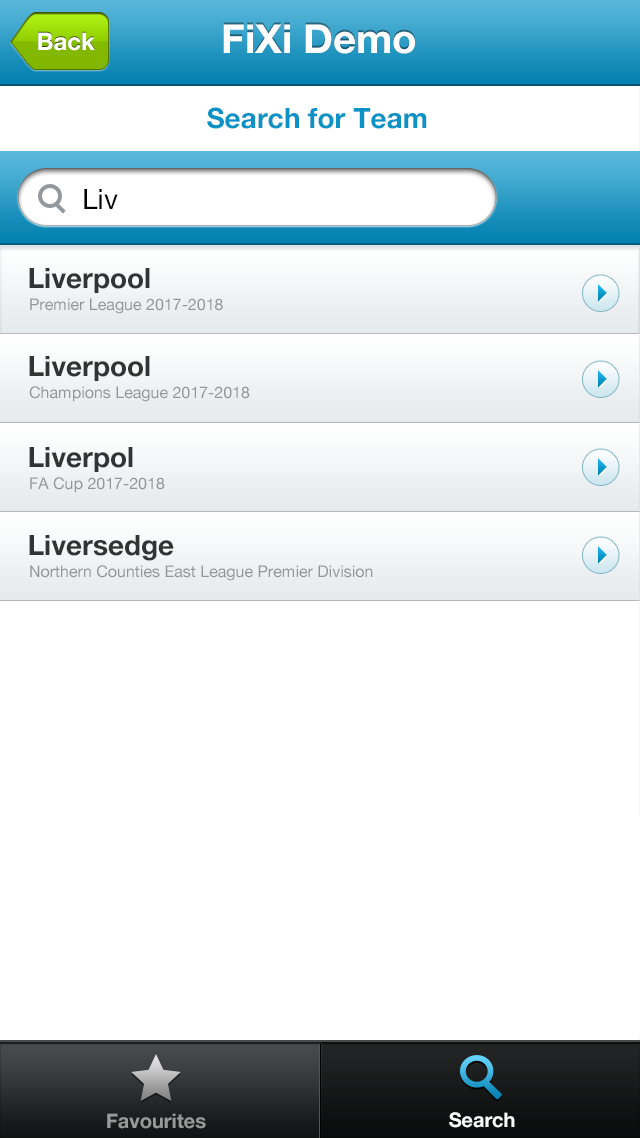 Team View
We have introduced a completely new team view so that players can explore all data relevant to them. The view is divided into a number of tabs:
Team Profile Tab
The team profile tab is selected by default and provides a brief overview of the team. Information such as the team name, the year formed, the premierships won and player list are all shown.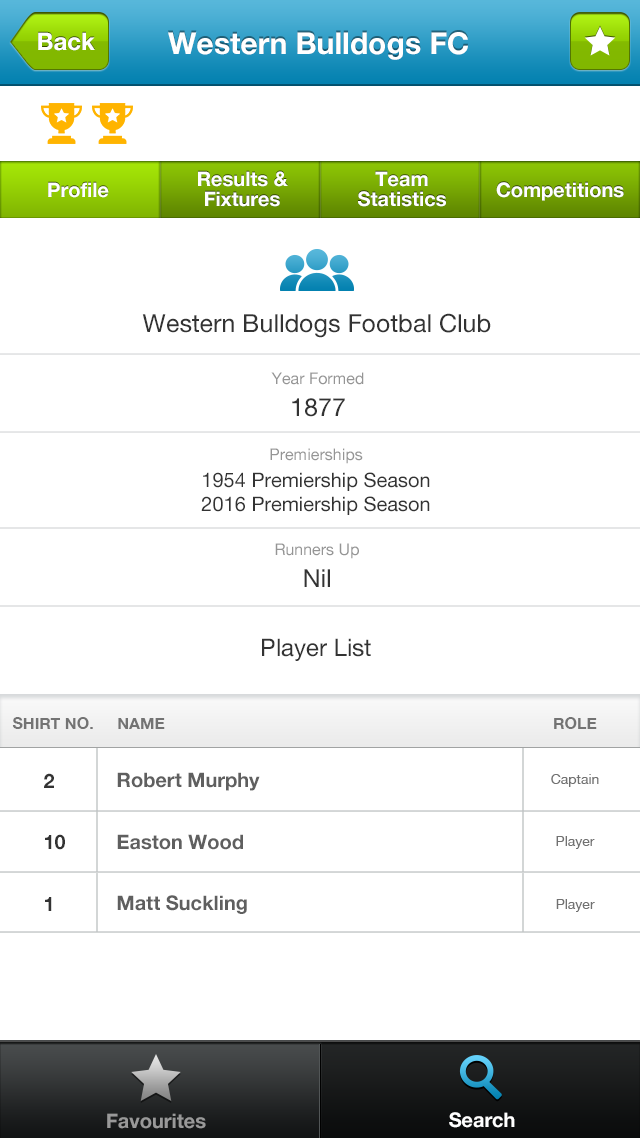 Results & Fixtures Tab
All completed and upcoming matches relevant to the team that have been published online are displayed on this tab – making it the perfect view for teams associated to multiple competitions (past & present).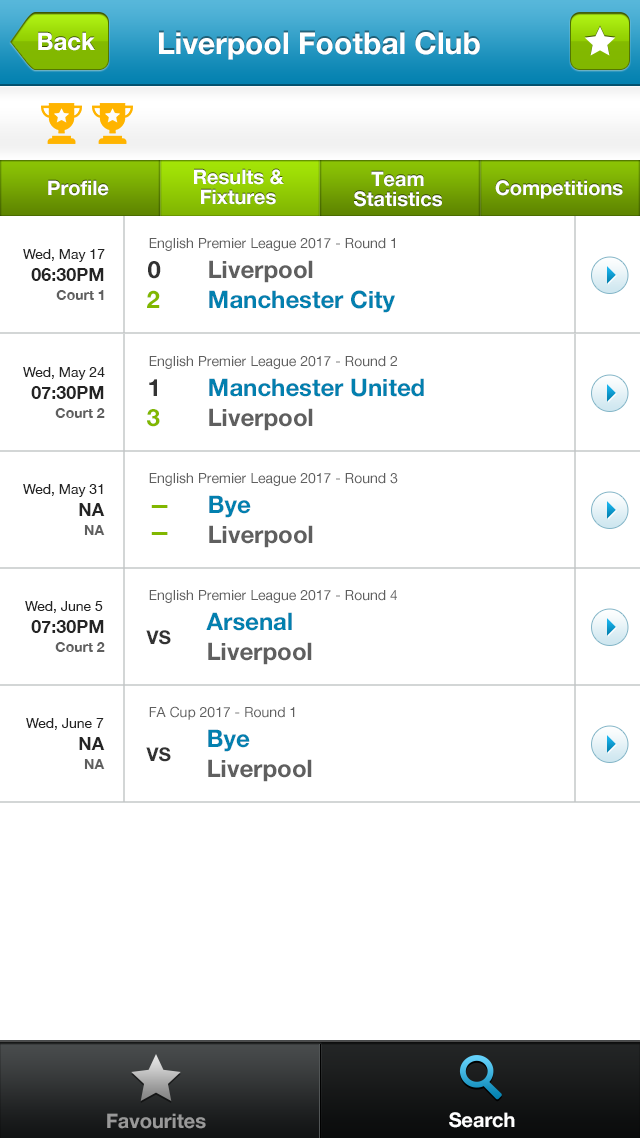 Statistics Tab
This view displays all the statistics relevant to the team over its entire playing history. Overview statistics such as: total matches played, won, lost etc. are all shown along with team records such as: longest winning streak, longest undefeated streak, greatest winning margin and highest score.
All statistics are displayed by default but can be filtered to only show finals statistics, so that teams can compare their performances.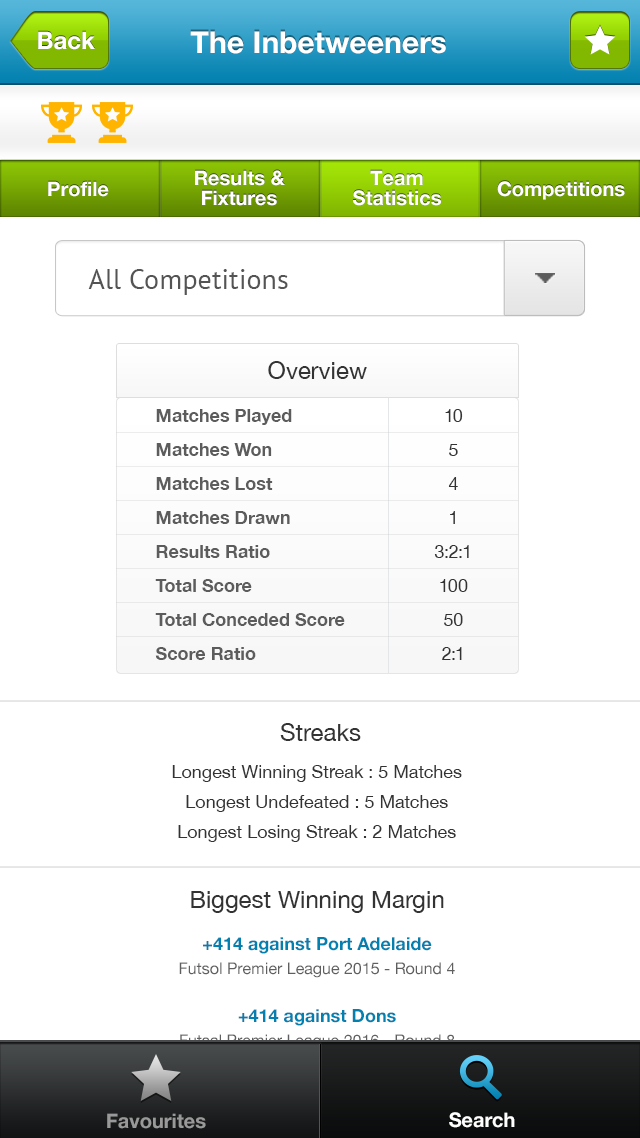 Competitions Tab
A list of all associated competitions are displayed in this tab. Users can navigate to the view for each competition that is published online.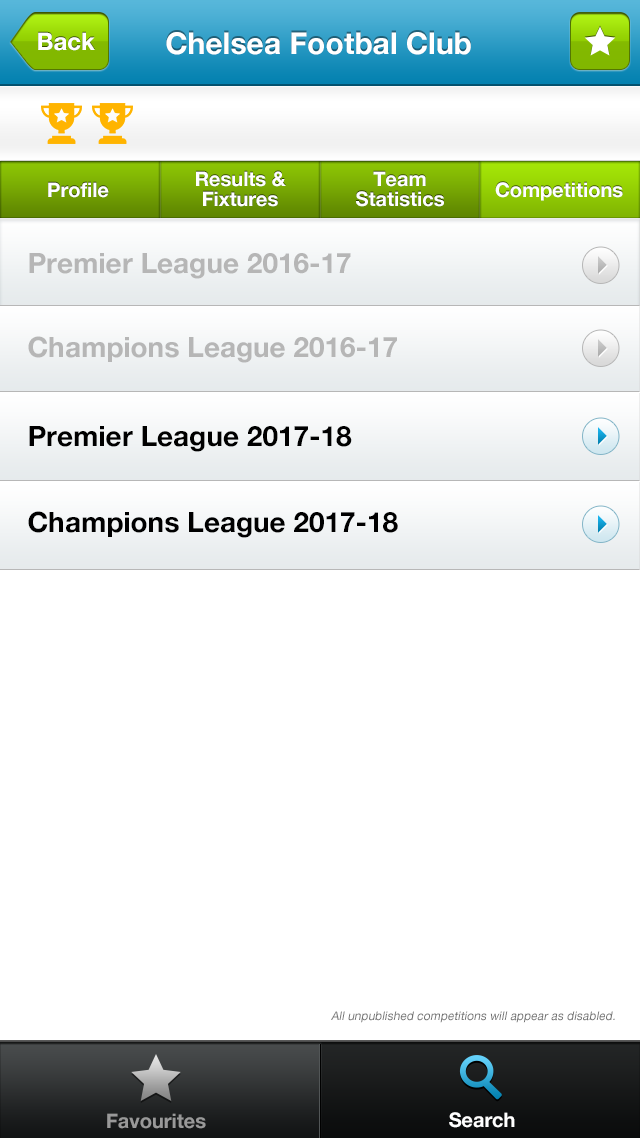 In the sportfix.net version associated competitions are displayed in a side panel instead.
Competition Statistics
A new tab has been added to the competition view showing all team performance and player statistics such as Leading Scorers, Red Cards, Yellow Cards and Votes.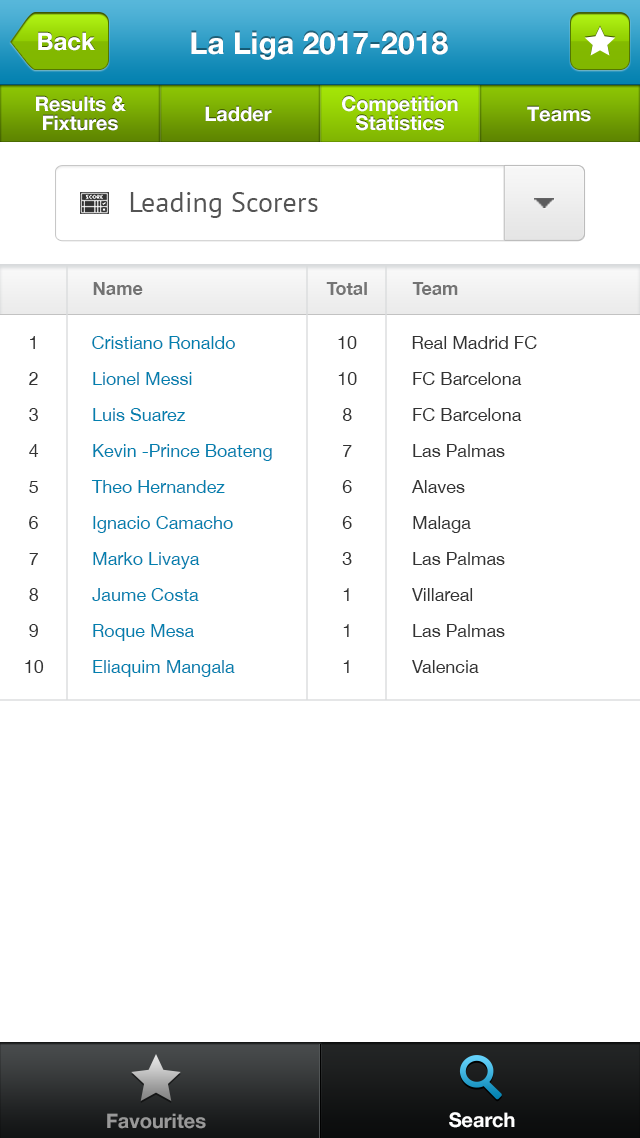 Team List
The existing competition view now shows a list of all teams associated to the relevant competition, for users to easily navigate to the new team view.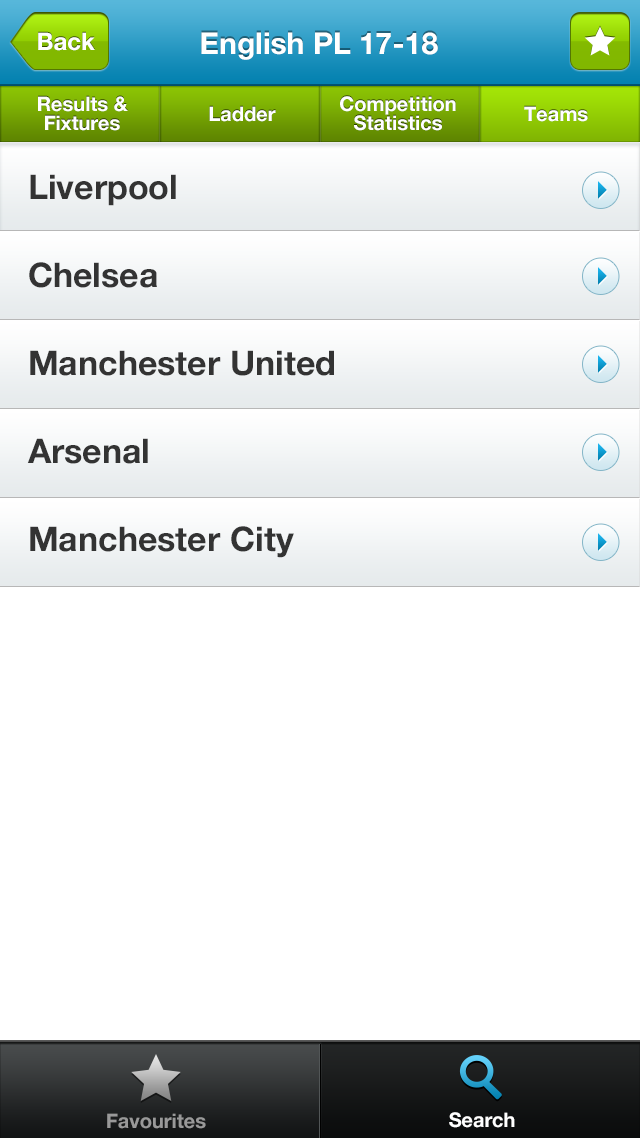 Match Detail View
A new Match Detail view has been introduced so that users can find out more about a particular result or upcoming match.
When a match is upcoming, the fixture details are shown along with each team's recent form and player list. For completed matches, the fixture details, result and player statistics are displayed.
Favourite Teams
In addition to favouring a competition, mobile users can now favourite their team for quick access.
Privacy
For an optimal user experience, players are shown online by default. However, no sensitive information is ever published – the only details ever shown are the customer's first name, their last name (or the first letter of their last name as described in this article) and their shirt number.
This will be acceptable in most circumstances, but to cover all scenarios we have added options to further protect the privacy of your customers.
All player details can be completely hidden for all competitions by selecting the option to hide player details in the system settings.
Occasionally you may receive complaints from customers that they do not want their name to be published online but you do not want to hide all other player details. In this particular scenario you can protect the identity of individual customers by creating an online alias for them as described in this help article.
Configuration Options
Since votes are typically revealed at the end of a season – we have hidden these statistics by default.
If you wish to publish votes online please see this help article.
User Experience
To provide an optimal user experience, we have hidden specific views when there is no data to display. For example, if you are not entering player statistics into the system or if you are subscribed to the basic edition of our software all player statistics are hidden.
Synchronising Data
When making any change to a competition you are required to synchronize the changes before it is visible for your participants to see online.
There are however some instances where changes are automatically reflected without having to manually synchronise the data. It is worth familiarizing yourself with these instances to better understand the process and thus avoid any pitfalls.
If a competition is in a synchronized state and you perform any of the functions listed below then your changes will immediately be reflected online:
Changing a team name.
Adding & removing players from a team. (Only if the option to show player details online is enabled).
Changing any player details. (Again, only if the option to show player details online is enabled)
As you can see these are not really changes to the competition itself. They are changes to the players and teams associated to the competition.
All team statistics are also made visible online. This was an intentional design decision as we wanted players to have access to all their team's history without forcing you to publish every single competition that has ever occurred.
Please be cautious of the scenario where you enter scores for a particular round and one of the teams for example achieves their highest score – if you do not immediately synchronise the results then the statistic will show in the team statistics area online but not in the results. If you wish to hide the record until the match results have been synchronised then be sure to select the "omit" checkbox.
Limitation
Generally, any changes to a competition will require you to synchronise before it is visible online for your participants to see. Unfortunately, one area that is instantly published without requiring you to synchronise is when linking competition ladder figures for a particular team. This is a limitation and we hope to update this functionality in the near future so that the user is forced to synchronise after linking competition ladder figures.
Sportfix Web Widget
The Sportfix web widget has been updated to link to the Sportfix.net website, so that players can access their team portal and see additional information such as competition statistics.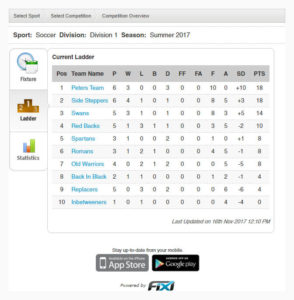 If you have embedded the widget into your website and your Sportfix.net profile is disabled, it will no longer show on your website – you will need to activate it.
Cleaning Your Data
Now that more data is visible online you will most likely need to clean your data to provide the optimal experience for your customers, this is especially true if you haven't already been doing this on a regular basis.
Please see our YouTube video on how to effectively clean your data.
Promotional Material
To help communicate this update we have designed two flyers, ready for you to distribute.