Update

The latest release of FiXi Competition Management includes some new features which we think you are going to love.
Streamlined Results Sync
Always forgetting to upload your results to the web after you enter the rounds results? Previously you had to enter results and then go into the manage competitions area, select your competition and update the results.
Now after you enter the results you will be prompted if you would like to publish these results. Its a simple time saver.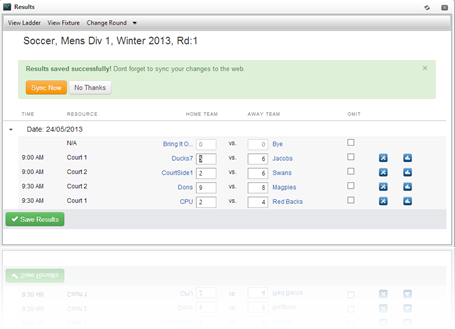 Allow fixture to start from any round
Previously all fixtures has to start at round 1. So why wouldn't you start from round 1? Well the scenario is that you have one fixture that is currently in grading for rounds 1-5; at the end of that grading you decide you want to split the competition into two divisions, Division A & Division B. You decide to leave the Division A teams where they are but move off division B teams to a new competition. It wouldn't be right to start division B competition from round 1 again and hence why this limitation of forcing fixtures from round 1 has been implemented.
Customer Search
Customers are critical, this is especially true for competition management. Previously you had to know the customers name or you had to know what team and find a customer through the teams area. What if you wanting to search for customers who play a certain sport or in a particular division, well you couldn't. This is why we have given the customer search area a face lift. But its not just cosmetic, you can now find customers by using sport, division & season filters and keyword as always.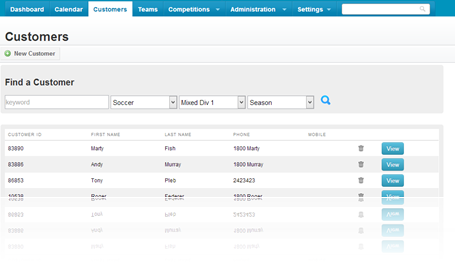 Player Registration
We have added two new fields against customers that allow you to track if a customer is registered and when it expires. These dates are used through the system such as scoresheets to identify if a customer is registered.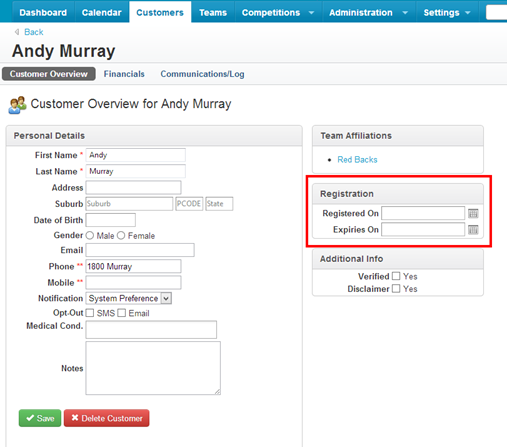 Check In Sheets Report
You can now print check-in sheets for your nights competitions which prints out a list of players for each team playing in the specified competitions. This allows players to confirm their personal details, mark attendance and also identify any new players that might need to be registered.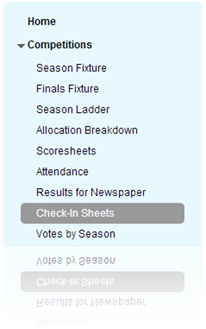 Red & Yellow Cards (automatically suspend)
This update has introduced the ability to track red & yellow cards given out during a match to players. Its highly important to track these statistics as it could be deemed that players should be suspended if they received a certain amount of red or yellow cards.
FiXi not only allows you to track cards given but admins can specify parameters that will automatically suspend a player if they reach a certain amount of cards. For example, for division A you could say that after 1 red card a player should be suspended or after 4 yellow cards the player should be suspended. The parameters are defined for each division. Cards given out each round are tracked and accumulated throughout the season.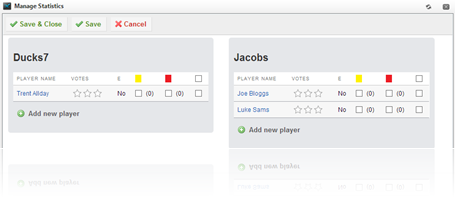 Bonus Points
This update provides the possibility to automatically allocate bonus points to teams based on how many goals they score for a match. This provides additional incentive for teams who may not win but still have the chance of gaining some points. An example is that for every 4 goals you score – you get a point. This is in addition to winning the match wich lets say would earn you 4 points. If a home and away team were to play and the scores were 10 to 4 – the home team would receive 4 points for a win plus an additional 2 points (1 additional point for each team they scored 4 goals). The away team would get 1 bonus point for every 4 goals scored. Point earned for this round would be 6 & 2.
The settings for bonus points can be configured through the division settings.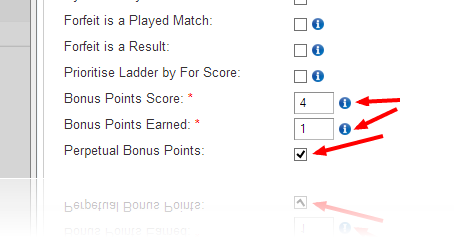 If you have any queries about any of these updates please post your comments below or send us an email to support@fixionline.com.